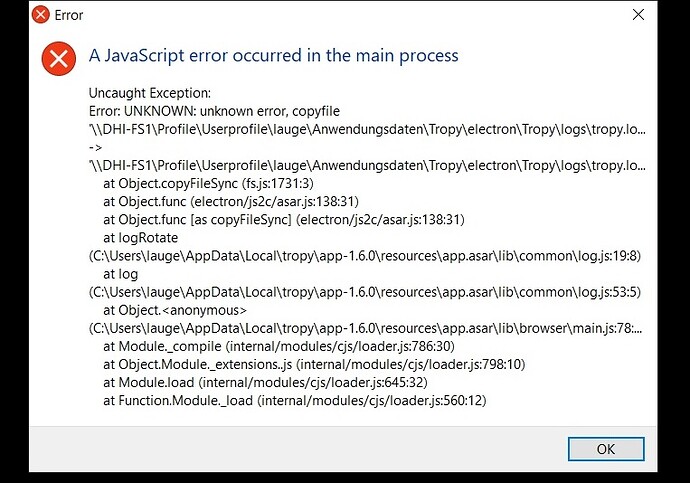 Dear Tropy team,
I am currently experiencing a problem with the opening of the program.
Everytime I start my computer, I receive an error message, as seen in the attached screenshot. Once I close this message and click on the Tropy icon, nothing happens. Even after restarting the computer, the same error message pops up and the Tropy icon is not responding. I tried to delete the program, but it is not in the Windows 10 apps. I also tried to dowload the program again, but then the error message appears again.
The IT technician from where I work had a look at the situation. He also couldn't figure out the problem and advised me to contact the Tropy team directly. Did this situation occur already and do you know how to resolve it?
Thank you very much in advance for your help.
Kind regards,
Lauge