I saw that this has been a topic on the forums in the past, but I wanted to put this out there as well, just in case this is something new.
I'm uploading several thousand photos into Tropy from a recent archival trip. I had been using Tropy on a laptop and uploading images just fine, but when I recently attempted to do the same on my desktop computer, it seems to be going much slower and crashes quite frequently. I'm now uploading images about 50 at a time, and that seems to be the way to minimize the crashes, though it's still happening every once in a while. The other difference that might be of consequence is that I'm uploading directly from an external hard drive into Tropy, whereas before, when I was uploading on the laptop, the upload was going from the laptop's hard drive into Tropy. Any thoughts about why this might be?
I also got the following notice a few times when I reloaded the application after a crash: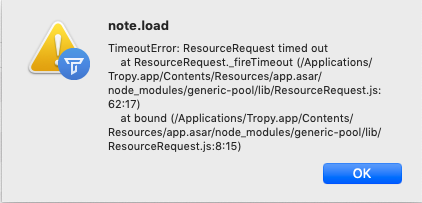 Thanks!