Thank you for all the work you've been putting into Tropy.
I'm not sure if this is a bug or if it's by design. I'd appreciate any guidance anyone can give. Here is a screenshot to help.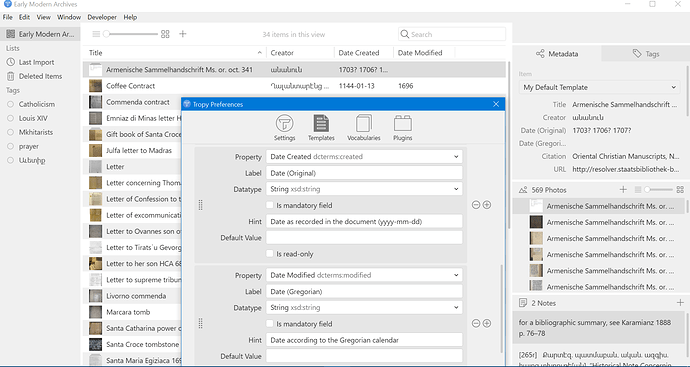 I've created a custom template. The metadata box displays the "Label" values rather than the "Property" values, which is great. But columns display the "Property" values, causing a mismatch. Is there a way for me to change this?
I've restarted Tropy a few times since creating the template. I've also removed the columns and selected them again. No go.
I'm running version 1.2.0 on Windows 10.