Hello,
I'm trying to export a bunch of items from Tropy to Zotero using the CSL plugin and I'm getting the following error message :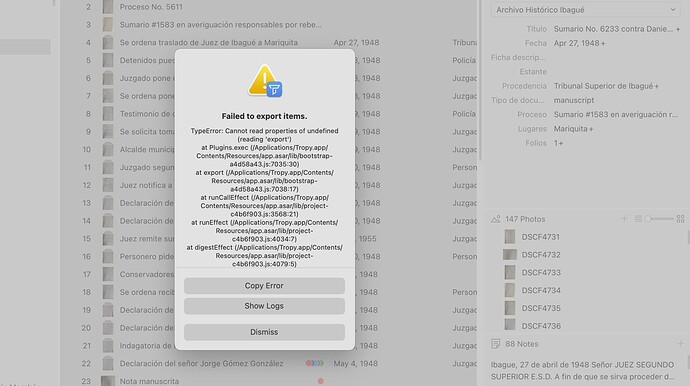 I was getting a different type of error and then I realized I didn't have the latest version of the plugin. I downloaded and installed the latest version and now I'm getting this error. Any idea of what might be going on? BTW, I also have the latest version of Tropy installed.
I followed the instructions in this post: Best practice for creating citations?
Thanks in advance!