I am a beginner trying to use Tropy to organize years of documents collected for genealogy research.
Because of the way that I have filed my scanned documents in the past, I think it would be easier for me to import one file of scanned documents, export them to CSV, enter the elements, tags, and notes in CSV, then import the CSV.
I am experimenting with this. I exported 4 items, added a few things, then imported them. The first two items work import correctly, but the last two items cause an error and do not import.
Here is the error report: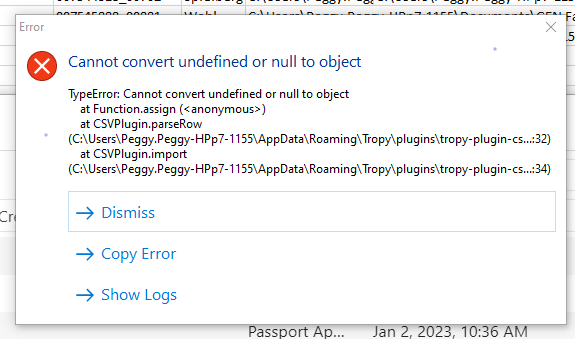 I have also saved the Log file if that helps.
Thank you for your help!
Peggy