The Windows Home and End keys (these ones) work in two different ways depending on where you are in Tropy.
In the project view and when typing a note in the item view, pressing these keys moves your cursor to the beginning or end of a line, which is normal. But in the metadata pane inside the item view, they delete the contents of the field being edited. Is this a bug?
Here is an example. In this picture, a metadata field has been selected.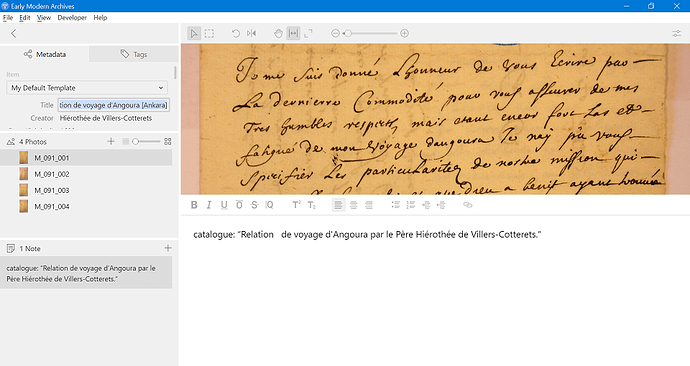 In this picture, we see the result of pressing End. The field is rendered blank.