I just attempted to open my project database and it is telling me that "photos are not found."
I recently copied the project to an external HD, and I don't currently have it with me (I'm on a research trip), but am hoping that it may just be an error from having copied the original project to the external drive. However, I'm not sure what, if anything, can be done to ensure that I can access the photos going forward? All the metadata is still intact, as well as the thumbnail images, but the full photos are not there.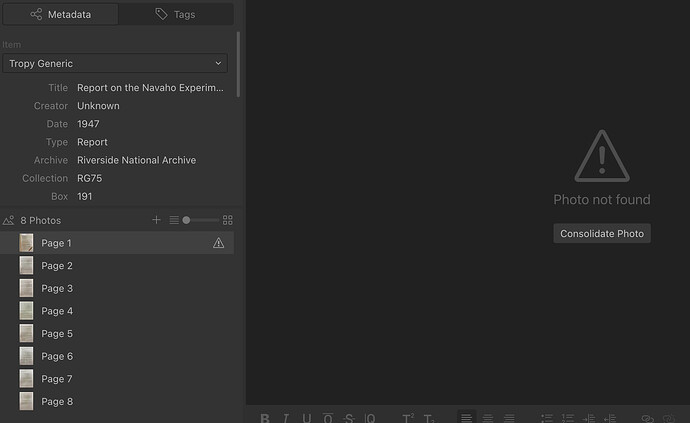 Hopefully the screenshots above can help someone else help me make sense of this.
Is this just an issue of placing a folder with the same images in a different place on my computer and readjusting the pathway that Tropy is reading from or pulling the image data from? Any help is appreciated!