Hello,
I'm trying to make my project portable so I can access it from multiple computers. For now, I would like to keep on working on my old laptop, which I use at home connected to a monitor, but I would like to be able to see the project from my new laptop when I'm not at home. (Eventually, I will need to migrate the project so I can edit it from my new computer). I currently store my photos in Google Drive, and I just moved my project file to Drive as well. I use Windows 10 on my old computer and Windows 11 on my new one.
I'm trying to make my project portable using the instructions here: https://forums.tropy.org/t/testing-portable-project-files/1003
However, after I enable the developer mode, I can't see the rebase project option (screenshot attached). Am I looking in the wrong place?
Thank you for your help. Tropy is one of my main research tools, so any additional advice on how to carry out this process (either now to access my project from my new computer, or in the future to be able to work from the new one) will be appreciated!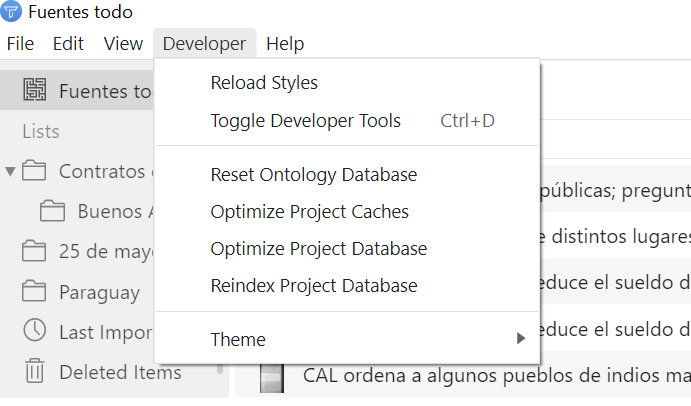 Mariana