I've noticed that Tropy 1.4.x has been crashing more often than in the past. It has often been happening upon shutdown. As in I select "Quit", the program appears to shut down normally, and then I get a "Tropy quit unexpectedly" dialog box.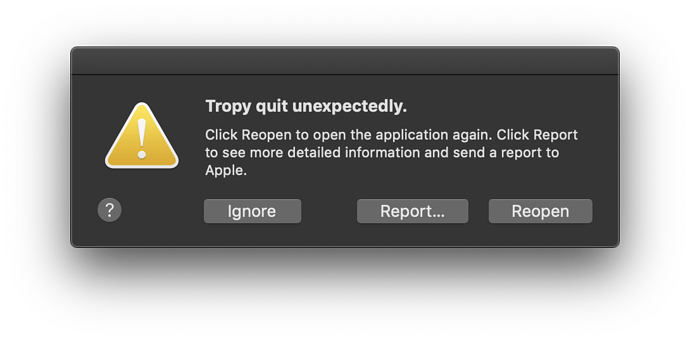 I don't seem to have lost photos or metadata when I restart, but I'm concerned. I saved the log reports for two of them now, I can send them in a private message if you like.
And rarely its been crashing while i'm working. it says "something went wrong" soon after I have edited metadata (seems to happen when i do a lot of edits rapidly).
Thanks for your help!